Do you know what is a thermos container?Thermos is a container that is used to keep items—usually food or drinks—hot or cold over a period of time. It uses thermal insulation to prevent or inhibit the transfer of thermal energy from one area to another.
When you're always on the go or stay at home, it's easy to get into the habit of stopping for a quick-service meal, but relying on fast food can also add up—both calorie- and money-wise. With the right storage containers, taking homemade food along to the office, school, or on a road trip is a cinch.
Gox food thermoses itself is made of high-quality food grade SUS304. It has double walls with vacuum space in between that provides insulation. Also, which can help you eat a healthy lunch and save you money on eating out and on throwing out leftovers. Stainless steel that is 100% BPA free and non-toxic. It will never leave a metal taste or rust.
Gox thermos can keep liquids hot for 12 hours and cold for up to 24 hours, so we put that claim to the test in a home kitchen. Our reviewer filled all volume with freshly made mac and cheese and opened the thermos every hour to see if the temperature remained consistent. It wasn't until the twelfth hour that the temperature dipped. Additionally, it excelled at keeping water ice-cold, with our tester still observing ice cubes after 14 hours in the thermos.
2.8inch wide mouth design makes filling and cleaning a simple task. The inner lid come with a foldable spoon, no need to bring extra utensil. Come with silicone sealing ring, the food jar has been full sealed to prevent spilling accidents. Keep your home-cooked meals warm, fresh.100% LEAK-PROOF. Air Pressure Release design makes it easy to open.
GOX thermos container is good for home or outdoor, it is easily to add hot or cold food&drinking. Use it with fresh food replace eat quick-service meal.
Warm tips: be careful when you remove the spoon from the top, the temperature of the spoon might be very hot as well.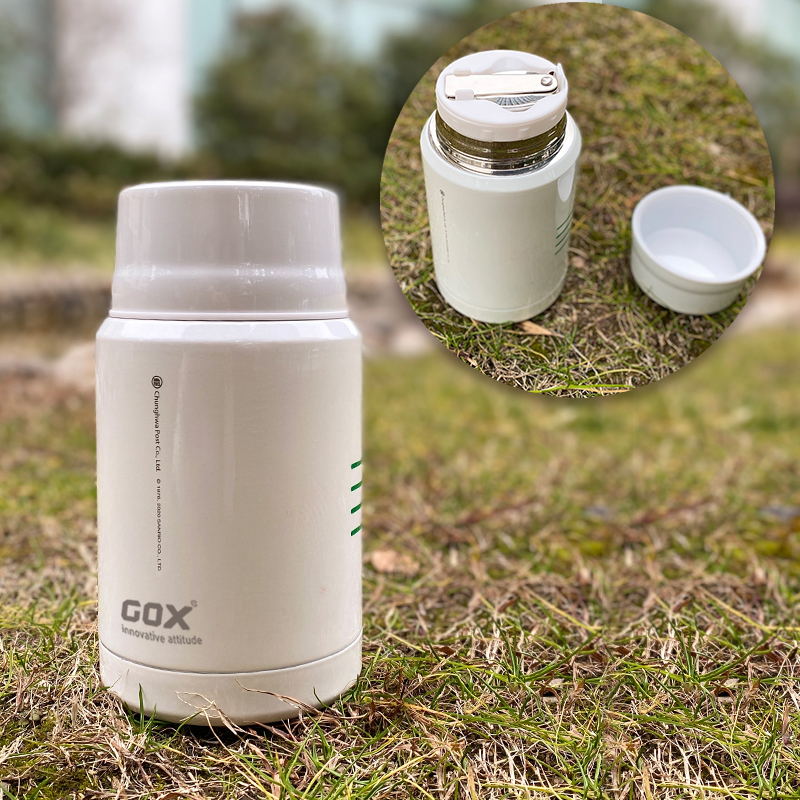 ---
Post time: Jul-14-2022