On July 29th, ISPO Shanghai 2022 Asia (Summer) Sportswear and Fashion Exhibition [Nanjing Special Edition] was held in Nanjing International Exhibition Center.
More than 200 exhibitors from camping, outdoor, water sports, running, sports training, snow and ice, sports technology and new materials range, nearly 350 brands show the development potential of sports and lifestyle industry, bring eye-catching brand, product, technology innovation and application.
In the past three years, people have become more concerned with physical and mental health and the pursuit of better life experiences. The thoughts and behaviors of young people are beginning to influence social and business changes. The sports and outdoor consumption sector are poised to enter a world-changing and booming era.
Popular trends no longer strictly define sports or leisure, and the resulting rapid socio-economic response has led to industries looking for opportunities to jump in. ISPO has set up forums and independent exhibition areas around hot topics such as cross-border e-commerce, sustainable sports and new propositions of urban sports, to promote the fermentation of a new round of hot topics in the industry.
Breaking through the hinder, ISPO met with you again. This time, we moved to Nanjing to carry the hopes of many exhibitors and the expectations of industry support and guidance units, bearing the responsibility of feeling the pulse of the industry direction and looking for new ideas for industry development.
Camping-style "Sports Lifestyle Stage" brings together the latest seasonal new products and technology releases, as well as the sharing of talents from different sports and lifestyle fields.
"City Sports Block" works together with a number of toned brands to provide players with the introduction, advanced and trendy cultural experience of land surfing, frisbee, yoga, fighting and other sports.
"Tmall X ISPO Choice Exhibition Area", jointly launched by Tmall and ISPO, combines online and offline fantasy to select the best ISPO Choice into the recommended products, presenting a unique new proposition of sports consumption.
ISPO and the SEE Foundation jointly support the "Grass Carnival" project to create a sustainable biodiversity exhibition area with the theme of "Sharing our natural home" and the elements of flora and fauna. Adhering to the principle of respecting nature, it calls for camping without trace, discovering the biodiversity around us, and participating in ecological conservation from a daily basis.
On the other hand, ISPO has extensively contacted industry practitioners and influential talent, specially invited "RED" as the "chief content partner" of the exhibition, trying to spread its influence to more sports fans and potential fans of sports lifestyle. At the same time, the wilderness survival expert and explorer Zhu Weiqiang, national fitness promotion ambassador, extreme outdoor sports pioneer Zhang Jing, outdoor extreme sports one million bloggers Tie Dou, outdoor life aesthetics practitioner "Dad love camping", 2021 Chinese fitness industry performance fitness idol Pink Fei and other old friends, Together with the many mysterious new friends recruited through ISPO's "Certified Talent" program, we share our sports life together and set a trend vane for the public.
From theory to practice, upstream to downstream, an all-round solution to industry development
As a "training ground" for many sports fans, ISPO Shanghai 2022 [Nanjing Special Edition] also prepares a variety of good-looking, fun, delicious, fun activities and welfare, so that players who love life and sports can catch it.
ISPO has been deeply involved in the sporting goods industry for many years, witnessed the rise of the industry step by step, and faced the crisis of the industry together. Through professional content discussion and topic sharing, ISPO has always solved the pain points, cleared the fog and explored the development path for the industry.
After the Winter Olympics, in order to promote the healthy development of mountain industry in more dimensions, ISPO upgraded the Asia-Pacific Snow Industry Forum held every winter to the Asia-Pacific Mountain Outdoor Industry Sustainable Development Summit held in Nanjing, focusing on the development and sustainable development of outdoor sports and outdoor leisure industry of mountain and water resources. Invited the local government, investors, developers, planning and design at home and abroad enterprises, operators, and marketing agency, outdoor brand industry experts gathered, for ski resorts, camping ground, scenic areas and nature reserves, by sharing authority report, to explore excellent examples at home and abroad, to promote local projects to be developed, to explore sustainable profit model, Promote the sustainable development of mountain outdoor industry, facilitate the docking of resources and the development of business opportunities.
ISPO Sports Fashion Trend Forum interprets 2023/24 fashion trends and color cards, analyzes global sports inspiration trends and market intelligence, predicts future sports consumer portraits, and provides a broader perspective for domestic designers, product managers and industry media.
"Beat the Dog days of Cool summer stove" campaign life square
As a true demonstration of the many sports lifestyles on the infield, ISPOShanghai2022 [Nanjing Special Edition] presents cool water sports and fun Frisbee dodge games on the outfield, from sunrise to sunset, truly rocking the day.
In the hot summer, portable and fashionable paddleboarding has once again become a popular sport favored by sports enthusiasts. As water sports practitioners, technical equipment service providers, competition operators, cultural tourism and sports destinations around the country and government units pay more attention to relevant topics, water sports will certainly set off a new wave. The aquatic exhibition area of this exhibition will break through the first season deflagration experience, create more innovative technologies and gameplay, and present more diversified sports scenes.
After the heat and noise of the day, lights, grass and beautiful prizes are prepared on the outside of the pavilion at night, so that everyone can experience the popular "Frisbee dodging competition". This kind of experience like throwing a sandbag will give you a true happiness.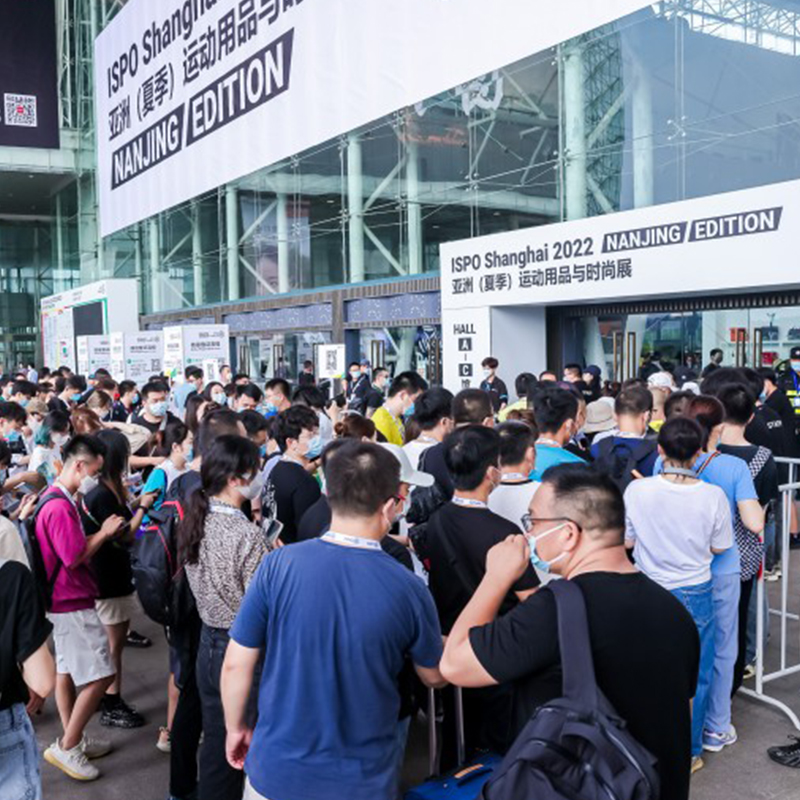 ---
Post time: Aug-04-2022