As a fitness enthusiast, finding the greatest shaker bottle for yourself is always a top priority. We, Gox are always to offer the best shaker bottle for you.
If you want to use protein shakes to enhance your workouts and help you on the path towards a healthier life, then you need a protein shaker bottle that will allow you to mix the supplements well to create a smooth shake you will enjoy drinking.
There are many factors to consider while choosing shaker bottles, hereby we will introduce one of our new developed shaker bottles to you.
The most important factor is size. The ideal size depends on how much and how frequently your needed. A shaker bottle is a 16 to 32 oz bottle that you can use to quickly mix together protein shakes. Our new developed shaker bottle capacity is 17.5oz and 25.4oz, with suitable size. It made with quality materials, these BPA-free shaker bottles are built to stay with you throughout your body building or fitness journey.
This shaker bottle with wide mouth makes it easy to add mix scoops and liquids, rounded base for thorough mixing. This shaker bottle come with an airtight lid and a mixing ball at the bottom, which breaks apart the powders and extra ingredients poured inside.
It comes with flip top cap which secure and leak proof. It won't drip on your clothing or poke you in the eye during use. With the protect of this cap, it can also help avoid dust and keep away from Bacteria, safe for your body.
The protein drinking shaker bottle come with a sturdy top silicone loop so that you can carry it easily, you do not need to worry pain and tired, that's a humanized design.
It's necessary to use shaker bottles for your pre-workout drinks, post-workout drinks or weight-related supplements. Contact GOX to get more information for shaker bottle.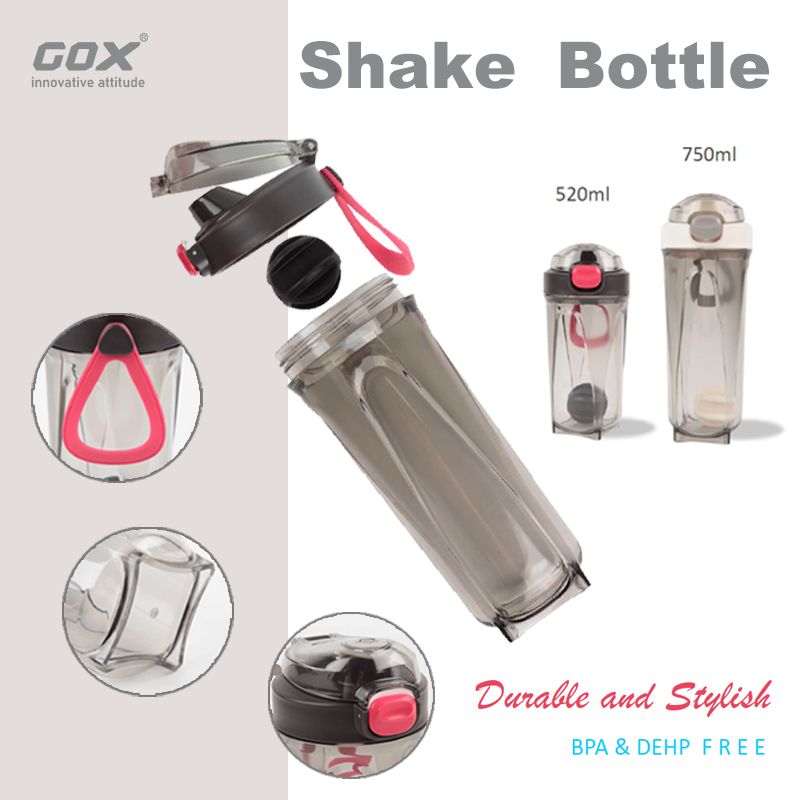 ---
Post time: Aug-11-2022