This sports water bottle with a variety of vibrant and gradient colors, can be filled with any cold or hot beverage, Convenient carry!
1.Material: Available material are Tritan, PETG, Ecozen
Tritan is a BPA-free plastic — it is not manufactured with bisphenol A (BPA) or other bisphenol compounds, such as bisphenol S (BPS). BPA-Free. Tritan is BPA Free and won't leach in any way making it the healthy, clean & safe choice
Ecozen sports water bottle with same performance as Tritan sports water bottle.
PETG is Polyethylene terephthalate glycol, known as PETG or PET-G, is a thermoplastic polyester that delivers significant chemical resistance, durability, and formability for manufacturing.
2.Capacity:1000ml/34oz. that size is suitable for daily use.
3.Color: This sports water bottle with gradient color, you can choose any color you want it, and we will also give you a professional suggestion.
4. Leakproof: the lid of the water cup is equipped with silicone sealing ring. This Water Bottle will not leak in any situation even when it is reversed. Lightweight makes it convenient for on-the-go hydration.
5.BPA Free & Non-toxic: Made of quality eco-friendly reusable Tritan co-polyester plastic/ Ecozen and PETG, this sports water bottle is 100% BPA & TOXIN FREE, odor-free and healthy for your daily water drinking. Comes with a variety of vibrant and gradient colors, and you will fall in love with it because of its frosted bottle body.
6. Perfect for: This sports water bottle perfect for bodybuilding, travelling, exercise,cycling, biking, hiking, camping, running, yoga or other home, office, gym, indoors and outdoor sports.
7.Customer service: If you have any questions or problems about our product, please feel free to contact us. We will try our best to offer a satisfactory solution as soon as possible.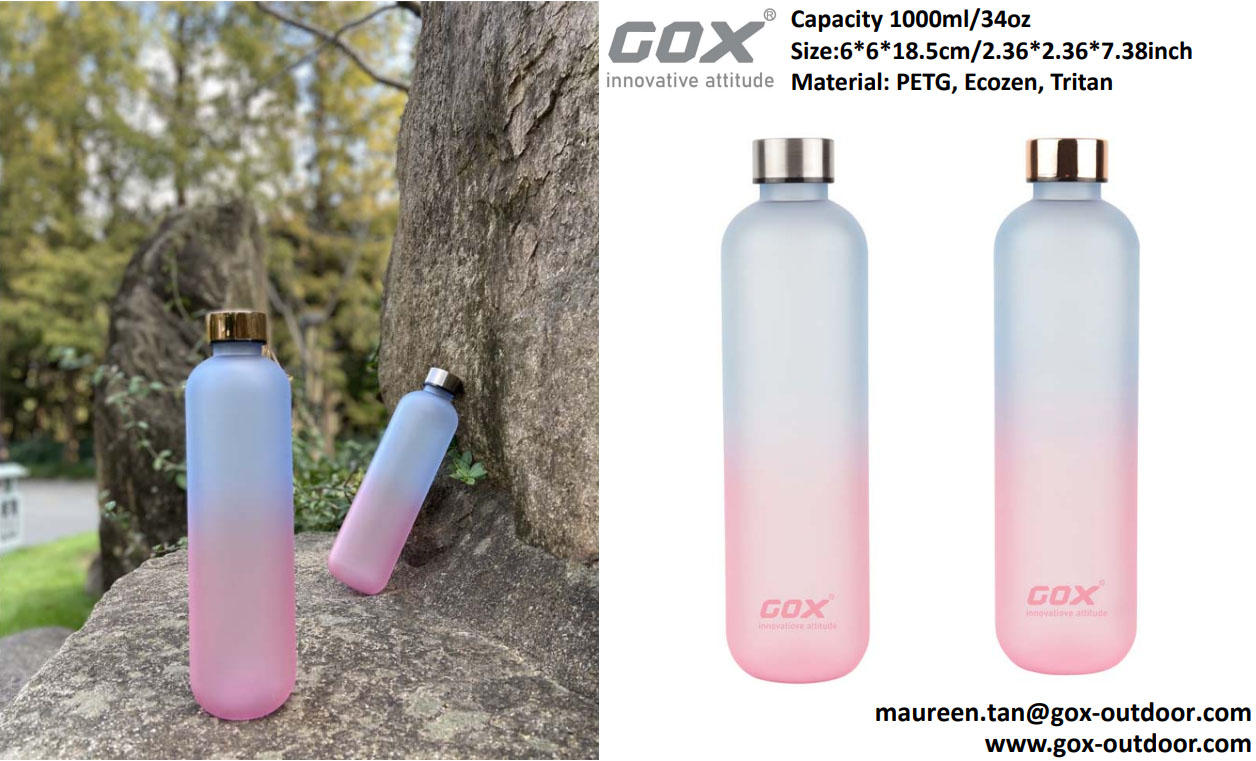 ---
Post time: Dec-28-2021