Wine is an alcoholic drink typically made from fermented grapes. Yeast consumes the sugar in the grapes and converts it to ethanol and carbon dioxide, releasing heat in the process. Different varieties of grapes and strains of yeasts are major factors in different styles of wine. These differences result from the complex interactions between the biochemical development of the grape, the reactions involved in fermentation, the grape's growing environment (terroir), and the wine production process. Many countries enact legal appellations intended to define styles and qualities of wine. These typically restrict the geographical origin and permitted varieties of grapes, as well as other aspects of wine production. Wines not made from grapes involve fermentation of other crops including rice wine and other fruit wines such as plum, cherry, pomegranate, currant and elderberry.
The earliest known traces of wine are from Georgia (c. 6000 BCE), Iran (Persia) (c. 5000 BCE), and Sicily (c. 4000 BCE). Wine reached the Balkans by 4500 BC and was consumed and celebrated in ancient Greece, Thrace and Rome. Throughout history, wine has been consumed for its intoxicating effects.
The earliest archaeological and archaeobotanical evidence for grape wine and viniculture, dating to 6000–5800 BCE was found on the territory of modern Georgia. Both archaeological and genetic evidence suggest that the earliest production of wine elsewhere was relatively later, likely having taken place in the Southern Caucasus (which encompasses Armenia, Georgia and Azerbaijan), or the West Asian region between Eastern Turkey, and northern Iran. The earliest known winery from 4100 BCE is the Areni-1 winery in Armenia.
Although not wine, the earliest evidence of grape and rice mixed based fermented drinks were found in ancient China (c. 7000 BCE).
Detail of a relief of the eastern stairs of the Apadana, Persepolis, depicting Armenians bringing an amphora, probably of wine, to the king
A 2003 report by archaeologists indicates a possibility that grapes were mixed with rice to produce mixed fermented drinks in ancient China in the early years of the seventh millennium BCE. Pottery jars from the Neolithic site of Jiahu, Henan, contained traces of tartaric acid and other organic compounds commonly found in wine. However, other fruits indigenous to the region, such as hawthorn, cannot be ruled out. If these drinks, which seem to be the precursors of rice wine, included grapes rather than other fruits, they would have been any of the several dozen indigenous wild species in China, rather than Vitis vinifera, which was introduced 6000 years later.
The spread of wine culture westwards was most probably due to the Phoenicians who spread outward from a base of city-states along the Mediterranean coast centered around modern day Lebanon (as well as including small parts of Israel/Palestine and coastal Syria);[37] however, the Nuragic culture in Sardinia already had a custom of consuming wine before the arrival of the Phoenicians. The wines of Byblos were exported to Egypt during the Old Kingdom and then throughout the Mediterranean. Evidence for this includes two Phoenician shipwrecks from 750 BCE, found with their cargoes of wine still intact, which were discovered by Robert Ballard As the first great traders in wine (cherem), the Phoenicians seem to have protected it from oxidation with a layer of olive oil, followed by a seal of pinewood and resin, similar to retsina.
The earliest remains of Apadana Palace in Persepolis dating back to 515 BCE include carvings depicting soldiers from Achaemenid Empire subject nations bringing gifts to the Achaemenid king, among them Armenians bringing their famous wine.
Literary references to wine are abundant in Homer (8th century BCE, but possibly relating earlier compositions), Alkman (7th century BCE), and others. In ancient Egypt, six of 36 wine amphoras were found in the tomb of King Tutankhamun bearing the name "Kha'y", a royal chief vintner. Five of these amphoras were designated as originating from the king's personal estate, with the sixth from the estate of the royal house of Aten. Traces of wine have also been found in central Asian Xinjiang in modern-day China, dating from the second and first millennia BCE.
Pressing wine after the harvest; Tacuinum Sanitatis, 14th century
The first known mention of grape-based wines in India is from the late 4th-century BCE writings of Chanakya, the chief minister of Emperor Chandragupta Maurya. In his writings, Chanakya condemns the use of alcohol while chronicling the emperor and his court's frequent indulgence of a style of wine known as madhu.
The ancient Romans planted vineyards near garrison towns so wine could be produced locally rather than shipped over long distances. Some of these areas are now world-renowned for wine production. The Romans discovered that burning sulfur candles inside empty wine vessels kept them fresh and free from a vinegar smell. In medieval Europe, the Roman Catholic Church supported wine because the clergy required it for the Mass. Monks in France made wine for years, aging it in caves. An old English recipe that survived in various forms until the 19th century calls for refining white wine from bastard—bad or tainted bastardo wine.
Later, the descendants of the sacramental wine were refined for a more palatable taste. This gave rise to modern viticulture in French wine, Italian wine, Spanish wine, and these wine grape traditions were brought into New World wine. For example, Mission grapes were brought by Franciscan monks to New Mexico in 1628 beginning the New Mexico wine heritage, these grapes were also brought to California which started the California wine industry. Thanks to Spanish wine culture, these two regions eventually evolved into the oldest and largest producers, respectively, of wine of the United States. Viking sagas earlier mentioned a fantastic land filled with wild grapes and high-quality wine called precisely Vinland.[51] Prior to the Spanish establishing their American wine grape traditions in California and New Mexico, both France and Britain had unsuccessfully attempted to establish grapevines in Florida and Virginia respectively.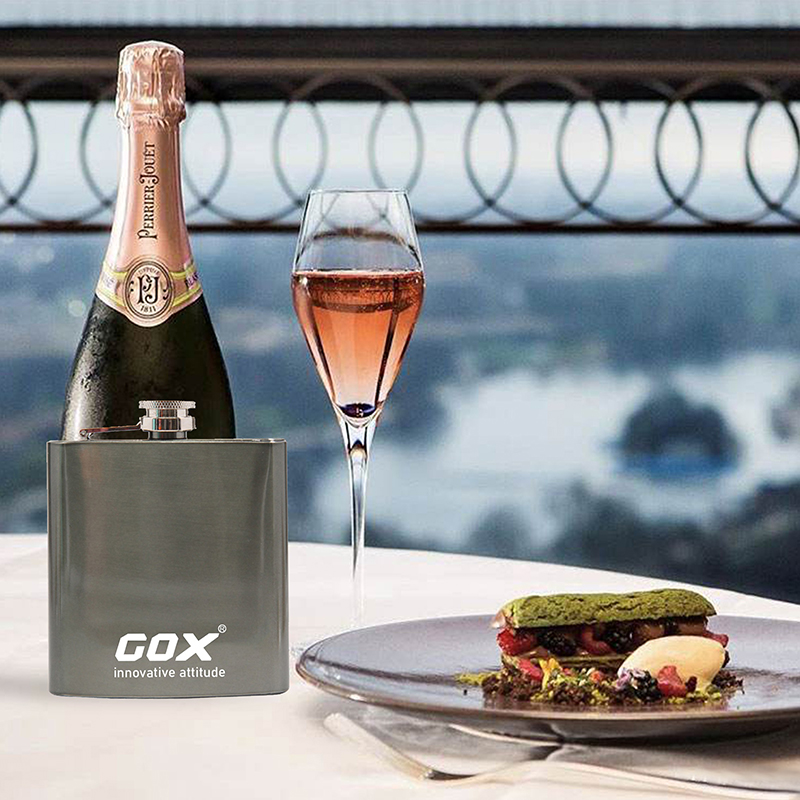 ---
Post time: Aug-04-2022