Whenever go hiking or climbing, the standard behavior is taken along with bag and bottles.
Climbing or hiking involves concentration and thought as well as physical exercise which helps keep you focused, clears your mind of outside worries and also builds your confidence and self-esteem, alleviating the symptoms of some mental health problems. It will give you strong abs, great forearms, great biceps, and a strong, healthy back. Breathing – Studies have shown that rock climbing is an excellent exercise because of its aerobic profile. You will breathe a lot both during and after.
Last week, GOX was organized a climbing activity. All staff carried GOX own designed backpack and bottles. Backpack can carry all your belongings; the suitable bottles can carry more water and stay hydrated.
GOX bottles has Tritan/Ecozen/Stainless steel/PETG…material, will meet your different request. As below pics, this time we taken stainless steel bottles caused the bottles is double walled and vacuum insulated, it can keep water hot for 12 hours and keep cold to 24 hours. The stainless-steel bottles with a comfortable carry handle making it convenient to take anywhere. The screw lid along with silicone seal ring make this bottle totally leak-proof. You have not to worry about annoying spills anymore! With a wide mouth opening that lets you easily add fruits or other items to your drinks. Easily pour liquids from the wide mouth bottle. And the most important that the bottles made of food grade 18/8 stainless steel that is 100% BPA free and non-toxic, this insulated water bottle is fully resistant to oxidation and rust, allowing your water to maintain a fresh taste and no flavor transfer.
Just like us go climbing with your family and friends. Climbing develops lean, endurance muscles. It strengthens core muscles better than exercise routines designed to focus on that particular region. The core stabilizes the body, and leads to a stronger, less injury prone body. Climbing strengthens your hands and forearms, biceps, shoulders, neck, traps, upper back, lats, lower back, abs, glutes, thighs and calves. Your entire body, including cardiovascular systems, benefits from rock climbing.
Warm prompt: stay safe and well-equipped. Especially carry a water bottle!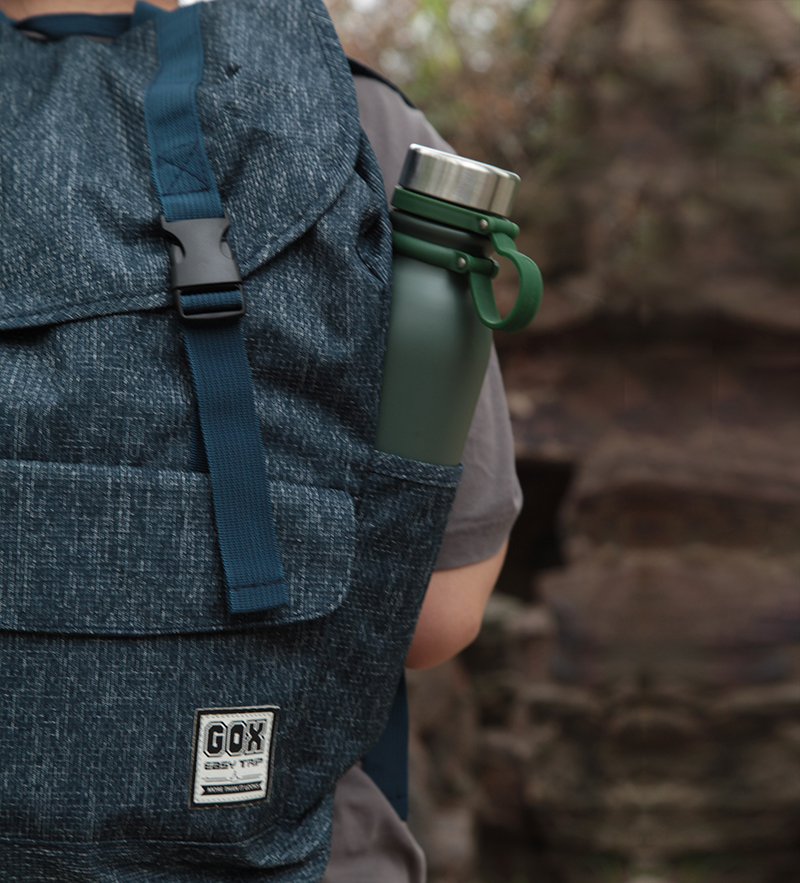 ---
Post time: Jul-08-2022